Tekswift Referral Rewards
Since our founding nearly two decades ago, we have consistently built our relationships on trust. While our competitors provide promises, we deliver results. Knowing your trust is paramount, we understand that goes double for referrals. Unlike most technology management firms, we prefer to blend our appreciation with a "pay it forward" principle.
Refer A New Client · Choose Your Reward
Pay it back, or pay it forward. The option is yours!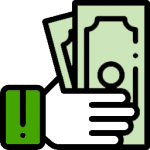 Pay It Back

Looking to leverage a lighter bottom line on your services? You can easily apply your referral Rewards directly toward your Tekswift subscriptions. Prefer cold hard cash? – We'll happily apply your rewards to gift cards, allowing you to spend however you like!
---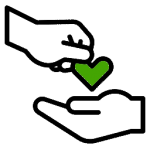 Pay It Forward

Get more from the joy of others? – We will match your donation (up to $500 USD) to any of the charities listed below. Rewards credits are donated as cash, in your name with no fees or subtractions; 100% of your Rewards, plus our matched amount go directly to the organization. Information about the charitable organizations we recognize can be found below.
Of course if you prefer to personally make a donation, you can always elect the "Pay Back" option and send the funds yourself, though these will not be matched by us.
Supported Charities
Updated November 2020
The charitable organizations we support may change from time to time. Though we choose to endorse these organizations, it does not imply any partnership or official capacity with those organizations unless otherwise stated. All donations made through Tekswift via our "Pay Forward" program are matched up to $500 USD and are made in honor of our client's name and/or company, if they so choose.
If you'd like more information about this or any of our programs, feel free to contact us.
St. Jude Children's Research Hospital
The mission of St. Jude Children's Research Hospital is to advance cures, and means of prevention, for pediatric catastrophic diseases through research and treatment. Consistent with the vision of our founder Danny Thomas, no child is denied treatment based on race, religion or a family's ability to pay.
Not a Tekswift client? You can still support the work of St. Jude Children's by contacting them below.
Donor Services: 800-822-6344
Or
Charleston Animal Society
In 1874, Charleston Animal Society was formed as the first animal protection organization in South Carolina and one of the first in the nation. Its purpose was then, and has always been, to prevent cruelty to animals. Almost 20,000 animals will turn to Charleston Animal Society for caring, compassion and hope this year alone.
Not a Tekswift subscriber? You can still donate to this charity by clicking the link below.
Since early 2002, the vision and specialties of Tekswift have been directed our founder Rob Barbato. The evolution of our brand brought forth Easy Computer just after the turn of the century. We then grew into Infineon Incorporated, a West Virginia Incorporated company. For six years, Infineon operated out of its brick an mortar location before the birth of Tekswift. Our offerings continue to expand imbuing more value in remote and Web-based services and technologies, with specific focus on decentralized office operations.
Evolution in the IT landscape made clear that as technology matures, more services are moved to the cloud. As a result, Tekswift delivers more connected services for homes and businesses than ever before.
---
Thanks, so very much, for the help! My office has never run so smoothly! I was a first-time customer of Tekswift but now they are the only company I call for computer help.

Calla Fullmer Musician

I had a great experience working with Tekswift. I have had two different computers built by them and both have been amazing. I play a lot of demanding video games and the computers have handled them perfect. Very good customer service, highly recommended.

David D. Twitch Streamer - Avid Gamer

After starting my business, Tekswift implemented the set up of our computer, scanner, printer, and router to give us the ability to run our business from anywhere in the world. They also designed and built a new professional website for us. We can't thank them enough!

Audrie S. Attorney

From cell phones to servers I have never had a question that Tekswift couldn't answer. They are devoted to customer service and always willing to help, no matter how easy or hard the problem is!

Ryan B. Professional Engineer

There are a whole lot of IT companies that are 'jacks of all trades' and masters of none. Some don't know if they're a marketing company, IT company or a value-added reseller. With Tekswift, I know they are focused completely on the issues we face in technology.

David S. President, ADV Heating & Refrigeration

After moving to a new town, I wasn't sure who to trust with my computer's problems. I found Tekswift on the web and was very impressed with their work. Their tech was very patient and understood my problem. They fixed my machine from over 500 miles away!

Laurie J. Paralegal

Tekswift is the best IT company. For starters, they diagnosed my old laptop and when it turned out it couldn't be saved, helped me to select a brand new machine and transferred all of my data for a great price that saved me a ton. I cannot express how valuable their help has been. Rob is super responsive and provides great customer service.

Louise D. Owner, LA D'Amico Locksmith

Wow! I had the greatest experience working with Rob at Tekswift!! I had a nagging computer issue getting my computer and printer to get along; lol. I contacted Rob and he immediately made me a priority, made me feel like an important customer. I much appreciated his willingness to solve the issue quickly, and so patiently.

Julie C. Independent Insurance Agent
Brick New Jersey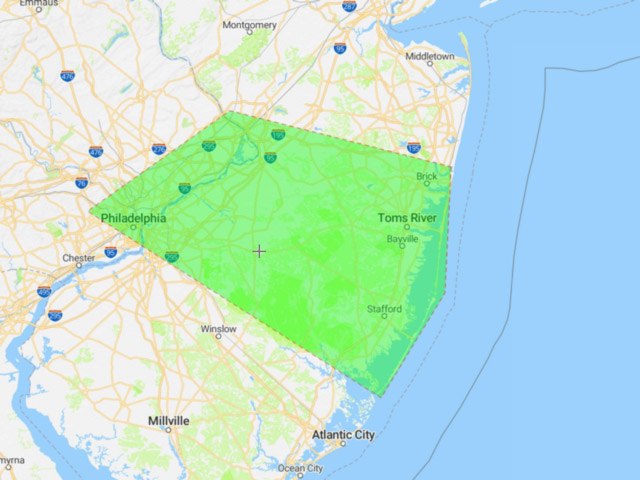 ---
Available Services