DataGuard is our robust, affordable cloud backup service that features live support, hybrid, and cloud storage options.
Our solution encrypts and securely transmits data to our redundant backup data centers. DataGuard is designed to supplement virtually all existing backup strategies, regardless of brand and is 100% based in the USA.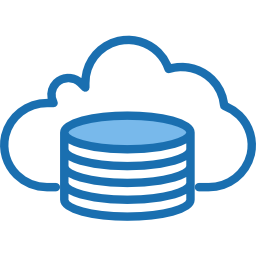 Our cloud backup service is fully-managed. This means we can install, setup, and manage restoration, making DataGuard Cloud Backup a true turnkey service.
Data marked for backup is encrypted, anonymized and sent to our servers via secure connections.
Anonymized data is stored in our secure environment, with multi-layer redundancy.
Restoration of data is included. Data is sent back in its encrypted form, and only decrypted once it reaches your desktop.
Cloud Backup FAQ
---
Scalable Protection
No Throttling, Live Support.
Many competitors offer "unlimited" plans, but throttle your transfers to the point where backing up requires an "unlimited" amount of time. This means your backups may never complete.
All DataGuard plans are fully-managed, never throttled, and include live support for backup and restore.
Express
~500 Photos
Millions of Documents
90+ Minutes HD Video
SOHO
10k Photos
Virtually Unlimited Documents
~60hrs of HD Video
Business
Scalable Size
Real-Time Backup
SQL Backup
Start Your Free Trial!
Complete the form to receive a link to download your FREE DataGuard trial.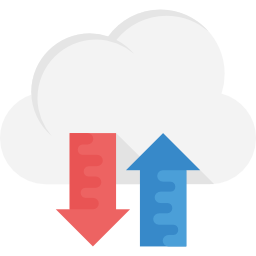 Data Cloning
Up to 4 copies for $59. Shipping & drives extra.
We clone sheep, so long as they're digital, but the idea is the same. Data duplication is a fancy way of saying Help! My drive is running out of space! We utilize professional-grade hardware to ensure your data is moved without missing a single bit of data. Our drive cloning services are also useful for business environments. Offices upgrading several new machines shouldn't waste time installing apps on each machine individually. Data jobs which some competitors require weeks to complete, Tekswift duplicates within days. We procure, build, clone, package and deliver new machines to business saving clients hundreds in costs.
Data Recovery
When files are accidentally (or intentionally) deleted, time is critical. As time passes, chances for recovery are greatly reduced. Call us now to schedule your recovery. Recovery options range from basic to forensic data recovery. While we utilize the most modern technologies available, no method is 100% effective. As a result, billing is based on successful data recovery.
Our number is 866-433-6523.
Secure Destruction
If you're thinking about a new PC or if your old machine won't boot up, it's time to think about what you'll do with the old data. Throwing out old hard drives and discs is as effective as broadcasting your sensitive info to the Internet. Identity theft accounted for losses of $15 billion from 13.1 million U.S. consumers in 2015 alone. The risks aren't worth chancing. Your data must be discreetly and securely destroyed. Tekswift securely and completely erases old data, ensuring protection from virtually any theft. We employ DoD 5220.22-M standards for data erasure, in addition to physical destruction of retired hardware.