Founder Q&A
Get to know the founder of Tekswift.
Did you always know you'd be an entrepreneur? Did you have mentors when you started out?
From a young age, actually. I remember frequently telling everyone in my family I would own a business when I grew up. I was extremely fortunate to have several influential mentors in the first few years of business. Out of respect for their privacy I won't name them, but just so long as they know I've kept my promise to pay it forward.
How did you become interested in computer technology?
As a kid I was always taking things apart. Thankfully I started young as that gave me time to learn how they were put back together, without leftover parts. But with computers I owe my thanks to a family member who at the time ran an international business. Just before departing the country, he handed me a custom tower equipped with an AMD Am486 DX2-80. In lay terms, that was an 80 megahertz CPU. It's funny when you realize an average CPU clocks in around 30 times faster than that these days.
How did you know Tekswift was the answer?
Looking back, my relationship with technology seems almost preordained. Ironically, I wanted to become an architect. While pursuing my degree, instructors from other classes would routinely "borrow" me from class to fix IT issues. Some folks say they've been guided onto certain paths. In my case, it was more like an endearing shove. After graduating, the next steps were obvious.
Has Tekswift always been a managed service provider?
Great question! Tekswift was specifically founded on a concept we called "Modular IT", but everyone just calls it managed services nowadays. Clearly we didn't have a penchant for creating industry buzzwords, but back then we created something unlike any of our competitors. At the time, nearly every tech company was purely break/fix, or reactive support. We sought to bridge the gap between small business and their access to affordable, reliable technology support services.
What do you think are the most important qualities for a successful business?
Foremost would be probity, without a doubt. Your clients must know they can depend on you, so make good on your promises. If ever you can't, provide sound reasons why, along with how you intend to rectify. Remember to take care of your staff. If you treat them how you would want to be treated, you can avoid many mistakes. Happy employees, happy customers. Finally, you have to know the numbers. You can't practice a trade if you can't keep the lights on.
What advice would you offer someone facing their biggest challenges in business?
When faced with a zero-day or unknown issue, study first, make plans, then act. You will be no good to clients, or anyone else if you run into battle knowing nothing about the challenge.
Do you have any advice for aspiring technicians?
I encourage them to find a skill that intrigues and challenges them at the same time. Humans thrive on adversity. I would also caution them to dispel the old ideology of "Jack of all trades, master of none", that cliche is outdated. As we move into the future, many technologies will blend together, making a person with multiple tech disciplines nearly indispensable.
Since Tekswift's founding, what has been its greatest achievement?
It has always been my goal to see Tekswift become so interwoven with its clients they would regard us as staff, and hopefully as friends. Over the years clients have invited us to weddings, birthdays, housewarming parties, you name it. If we solely focused on technology, I don't imagine we would be so fortunate.
How about from the perspective of business services?
That's a bit more challenging to summarize because our technologies are designed to preempt catastrophe. But since the risk landscape is ever evolving, there are always new challenges. In that context, our greatest moments are realized we rescue our clients from the jaws of technology oblivion.
In your role with the company, what has been the hardest decision you've had to make?
Building long-term relationships with your clients means occasionally having to say goodbye. As I alluded earlier, we believe people are the essence of technology, not the other way around. There have been times when a client takes their business in a new direction, outside the scope of our services. And while we would love to move with them, we wouldn't sacrifice the rest of our clientele to do so. Thankfully, this is a rarity for all involved.
How does Tekswift differentiate itself from competitors?
Not to overstate it, but we build technology, and we build relationships. Our skills in the first, make us unparalleled in the second. Reliable, efficient technology can add minutes or hours to a client's home life, making everyone happier as a result.
How has the IT landscape changed over the years?
There are so many changes it can be difficult to summarize. I think the most notable change has been people's understanding of privacy. Ten years ago, the word was most often associated with window blinds and dressing rooms. While unfortunate, people often learn the dynamic meaning of the word after their digital privacy has been breached.
Where do you see Tekswift in the next five years?
I am excited to say that as of 2020 we will celebrate our eighteenth year in business! As we grow, new services will create even more anytime-anywhere access for business, and untethered access to data.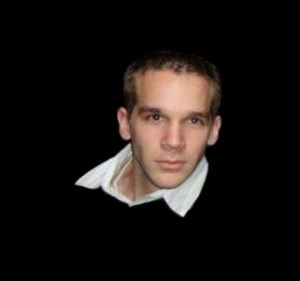 Rob Barbato, President and Founder of Tekswift
---
---